XPlat is a completely interactive Lot Management Tool from Biorev. Now you can get total freedom of managing, monitoring, and manipulating all the lots at a single place, on a single screen, and with a single click. Now you have the freedom to decide which lot you want to which customer and which lots which you want to keep hidden. Your customers also get free from the hassles of running to and fro as they can manage everything, right from the comfort of their home. XPlat is an integral part of XSeries which is the next generation interactive home sales tool for builders, marketers, home developers, and homebuyers which brings about a revolution in your home buying and selling experience.
DON'T SELL YOUR HOMES the traditional way! - Add an factor
[ Features ]
Primary Features
Friendly UI
integrated google maps
Interactive Site Plan
Lot Management
Mortgage Calculator
property info at fingertips
24x7 chat support
XPlat360 features a friendly interface ensuring that it has elements that are easy to access, understand, and use to facilitate smooth functioning. The UI brings together concepts from interaction design, visual design, and information architecture.
XPlat360 features Google Maps integration to help your customers select their dream home, while getting complete information on all the amenities in and around the area. Find educational, recreational, healthcare, and many more facilities and make an informed choice.
Get involved in the entire process of managing all the lots through our state-of-the-art interactive site plan. See which lots are available and sold at one place with ease.
Manage all the lots available at your disposal at one place. Monitor and manipulate all those you want to sell and those you don't.
Use our mortgage calculator to estimate your mortgage payment, with taxes and insurance. Choose and customize your dream home as per your budget as our mortgage calculator gives you the closest estimate of the amount you would be shelling out to build your dream home.
Get complete information about your selected property at one place by the click of a button. Get details about the property area, no. bedrooms, washrooms, garage, and also the estimated price. You won't have to switch back & forth to get the
details
.
XPlat360 features 24x7 chat support. We have ensured that you are always on the go with your dream home selection. Now, connect with our chat support whenever you want and get help with any of the customizations you are looking for.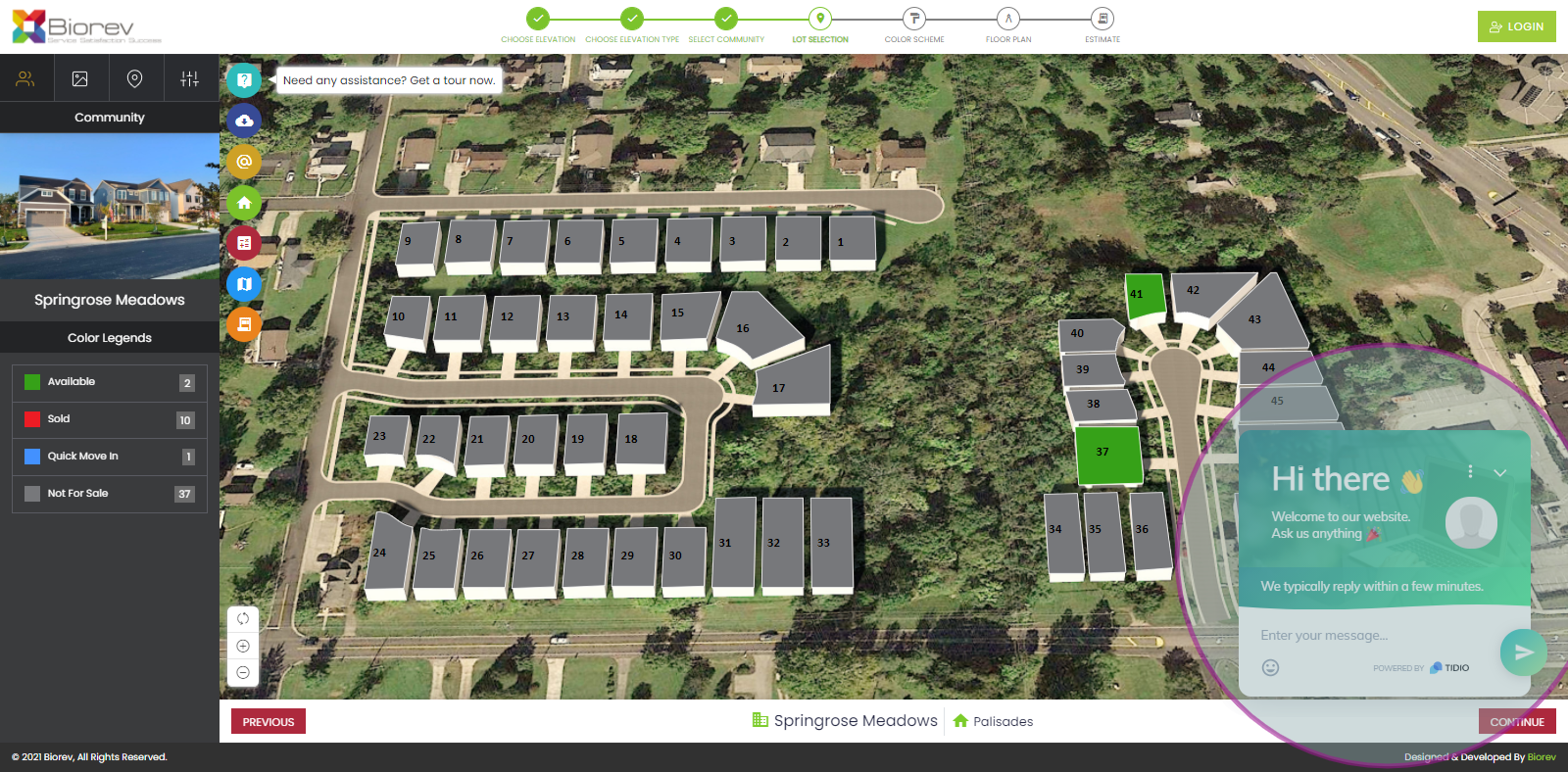 Experience the All-New Interactive Home Sale Suite
Get a first-hand experience of the next-gen application to sell your communities even before they are built. 
[ Portfolio ]
Recent Works
[ Subscription ]
Our Subscription Plans
XPLAT APP
$ 15
per month *
Interactive Site Plan
Lot Management
Home Owner Portal
Product Analytics
Google Analytics
Bulk Data Handling
VIP Support
Customization on Demand**
Company Branding***
Explore More